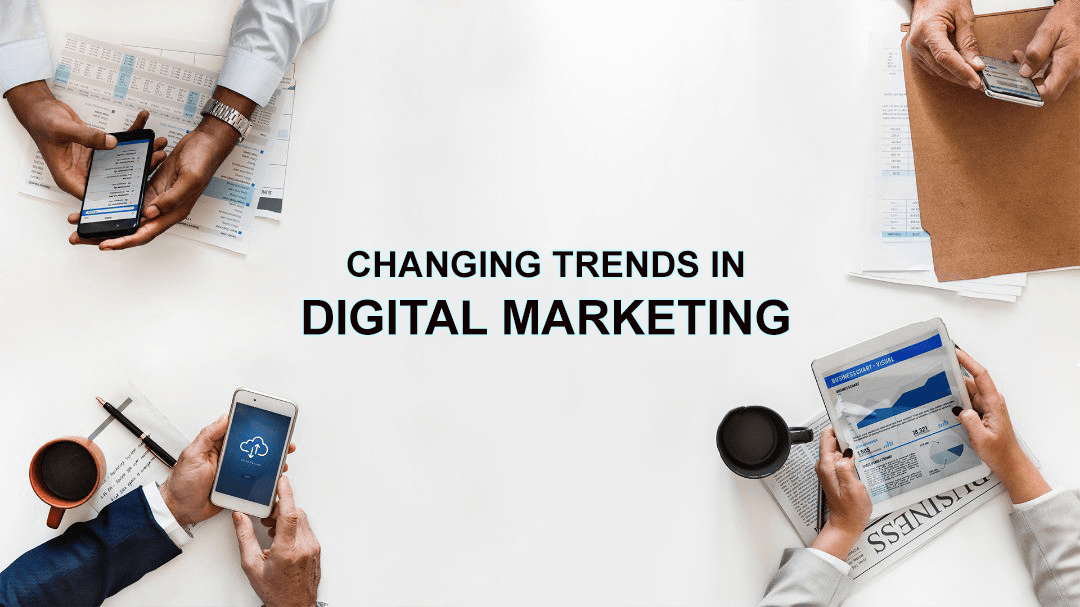 Digital marketing is a new way to promote your business and to reach out to your relevant audience. Digital marketing provides you with a platform that helps you in connecting with your customer and helps you to build a relationship with them. Today every business, big or small are moving towards digital marketing.

Now you must be thinking that why your business isn't is getting that kind of exposure, even though you are also investing your money in marketing your products and services digitally for a while. Well, I think the answer is very simple that you aren't keeping up with the trends. As an experienced digital marketer, I know that changing Google algorithms and changing strategies of digital marketing always keep the marketer on their toe and to keep up with that pressure professionals are required.

In the field of digital marketing, a marketer must have a quick response to changing trends of the industry. With my experience, I would like to share some trends which you must follow this year.

• Customer Experience
Customer experience is always prior in digital marketing and it will always in the trend. When you give a quality experience to your customers that will keep people coming back for more. What consumer appreciate most in their experience is Efficiency, convenience, a friendly service, and easy payment options.

• AI-Based Automation
AI will be the future of everything as we know, AI is taking its part in every corner, AI definitely helps in your marketing strategy, apart from digitally providing everything to your consumer you need to understand the interest of your consumer time to time, and AI will probably help you with that and deliver you data and analytics of customer so that you can provide more satisfying service.

• Focus on Customer Retention
Personally, I feel that always running for new customers and forgetting the older ones is one the biggest concern, because in this tough competition it is difficult to meet the expectations of the customers so recurring customers are valuable than new customers and because of its Customer Retention will be in trend.

• More interactive email experience
The email has always been here Dynamic or interactive content boost user's engagement and entices them to take action directly from their emails rather than visiting another page for the preferred action. I must say to keep up with the digital marketing trend, Interactive emails experience is necessary.