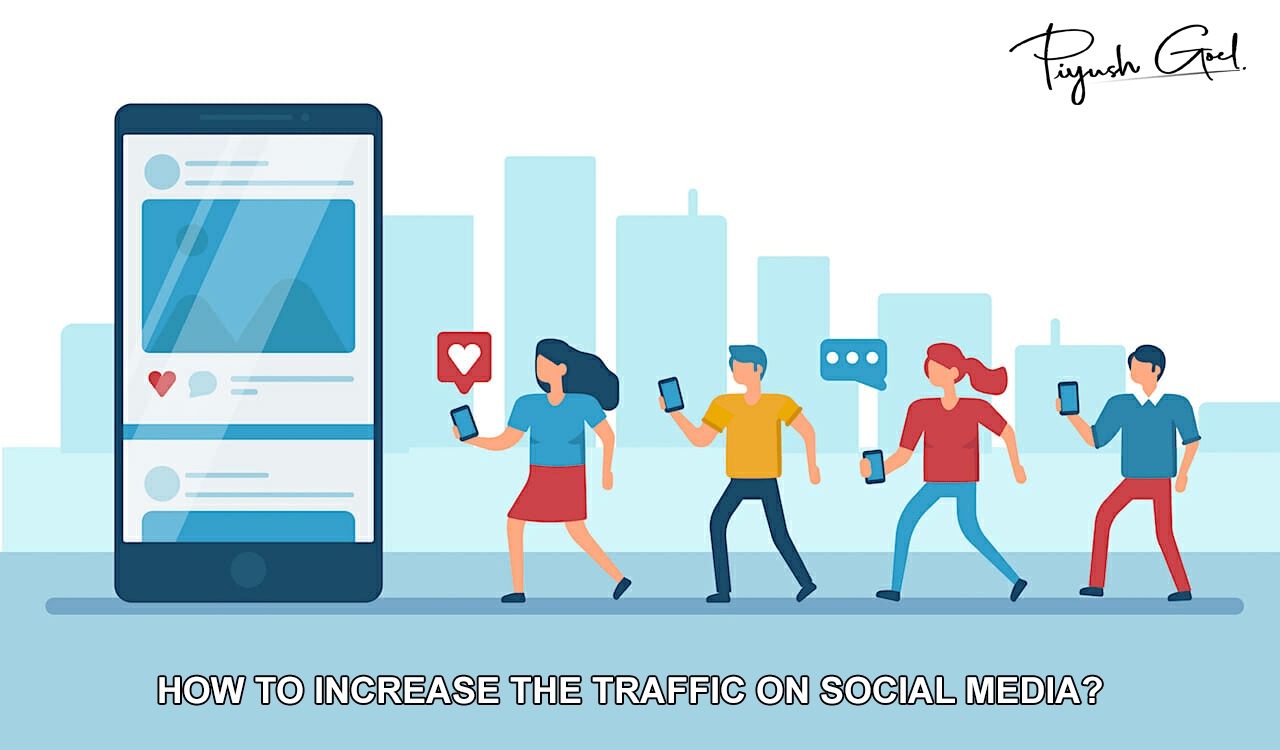 Everyone who is on Social Media platforms like Facebook, Twitter, Instagram, Snapchat aims towards increasing the traffic of viewers who see it. More traffic means more recognition by the masses. Efficient Search Engine Optimization can help you in expanding your business in an effective and organized way. Being in the Digital Marketing industry for more than a decade, I believe in creating more brand awareness and engagement among the audiences through interactions that both interest them and involves them. In order to convert your prospective customers into customers follow the strategy below that helps you in growing your customer base in much larger demography.

● Frequent postings and Sharings on Social Media
I believe that the more you post and the more active you are more would be your audience. People have a large number of brands to choose from these days. When you are promoting yourself on Social Media, be smart, and be both consistent and innovative! Share your content as much as you can to get a larger audience base. Increase your frequency as it is the best way to survive in this cut-throat competitive world of Social Media platforms.

Tip From us – I suggest you tweet as much as you can about the same content with a little variety every now and then. Choose the appropriate time that can get you the maximum views and share your posts!

● The Best Times make a lot of difference
I have a valuable experience being in the industry regarding the importance of time in Social Media. Research and analyze the timings that can get you the maximum views, clicks, and shares. This will help in preparing you regarding how to engage your audience base and get their attention.

Tip from us - Share or schedule your content according to the time that you feel is the best to get desirable results.

● The content has to be shareable
Never brag or boast about your services or products in front of people. I always devise ways that can help expand our customer base. Potential customers can be lured only with creative and innovative content.

Tip from Us – Only post that content that can help create interest and curiosity among the people regarding your product or services. Avoid posting boring and repetitive content.

● Creativity is the Key to Success
One can catch the attention of the viewers if only if the content is exciting and new for the customers who are viewing it. The starting lines must be interesting for that is the only part of the entire content that the viewer is interested in.

Tip From Us – Always use a catchy Hashtag, tagline, or Heading like Did you read our latest blog on!

● Always Tag the people who are influential
The best way to target a larger audience base is to tag and share the content with the people who are influencers or very active on Social Media Platforms. The ones who are super active are most watched by the people and hence must be targeted!

Tip from us – Tag the regular bloggers, social media enthusiasts to get the maximum reach.

Apply these simple tips and the results are wondrous! So start clicking, sharing your content efficiently, and feel the wonder!