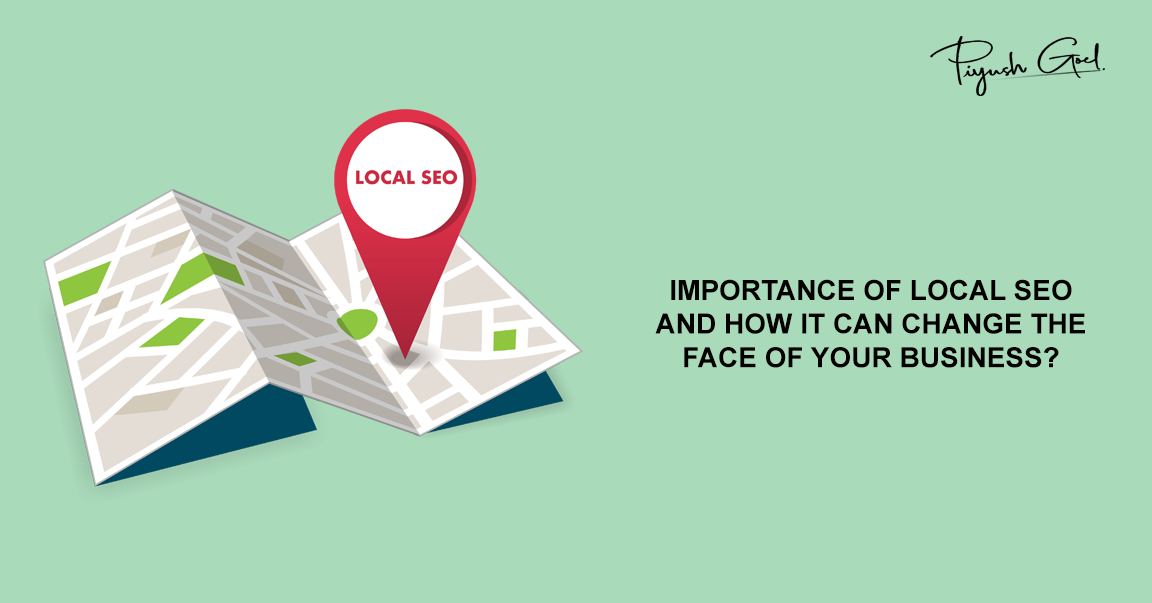 What is 'Local Search'?
It is a known fact that anyone with SEO expertise and the right authority can help you rank. But, for a search query like 'digital marketing professional near me' or 'best digital marketing trainer in Delhi'. Queries of these natures include location, this is not even important if searching utilizes Google Maps. What the searcher wishes for is business suggestions as well as location-based results. This is why local SEO is very important.

What is Local SEO Marketing?
Local Search Engine Optimization is well-referred to as the local search engine marketing, which is an incredibly effective way to bring your local business in the market online. As it helps the businesses promote the products and services that they offer to the local customers. This can be achieved by utilizing various methods.

What are the major parts of Local SEO?
Google My Business – It was previously known as Google Local, it is the business profile for your business on Google. It holds information related to a variety of places, inclusive of local packs as well as Google Maps search results. The Google My Business profile is inclusive of a host of information that is submitted related to the services offered, contact details, category, business description, opening times, as well as features such as GMB attributes, Q&As, and Google Reviews.

Citations – A citation would be like NAPW (Name, Address, Phone Number, Website URL), it is the information that appears online, typically online directory or business listings website. The function that these citation sites offer is to increase the citation.

Local Directory Websites – Next, you must focus on the local directories to handle the general link categories. Building these local directories would help escalate the websites' link authority.

Industry-Related Local Sites – Local sites offer the opportunity to handle local links. It includes newspapers, universities, Government associations, and schools. The industry-related local sites would help increase the value of the profile that you created.

How Do You Rank in Local Search?
In case, you wish Local Business SEO's would help your business rank better. Here are the core elements that would help rank in the local search:

Proximity – It means how close your business is to the searcher.
Relevance – It implies ensuring that the search query is related to the products and services.
Prominence – What is other customer's opinion on your products and services?

How Local Search changes the face of your Business?
Local customers are turning for help to the internet to find their relevant local businesses. Gone are the days and age of printed phone books. The shift towards local search is affirmed by plenty of censuses taken on the situation. If your business ranks in the local search result you are sure to land up better and more customers.

The local search market helps find what's close to the customer. Local SEO marketing helps your brand reach to the audience who just have the name of the product in mind with no clear thought of which business to go for. This would be great since you can promote your business manifolds with this arrangement. If your product is loved by the customer you can be sure to land up big on the market.

Local Search dominated the first page of search results if you opt to offer location detection. Local directory marketing affirms to have a higher conversion rate than the traditional advertising options available in the market.

It's the age of the mobile internet. More customers are now relying on using mobile phones or their other portable devices to find the best local businesses. Local SEO result is a great return on investment for businesses since it helps you connect to your nearby potential customers. This is due to the fact that the internet has much more reach than any physical form of advertisement.

In the age of the internet, all types of information related to the products and services can be easily acquired in the click of a button. If your business isn't available on the local search results, there are high chances that you miss out on new and potential customers.