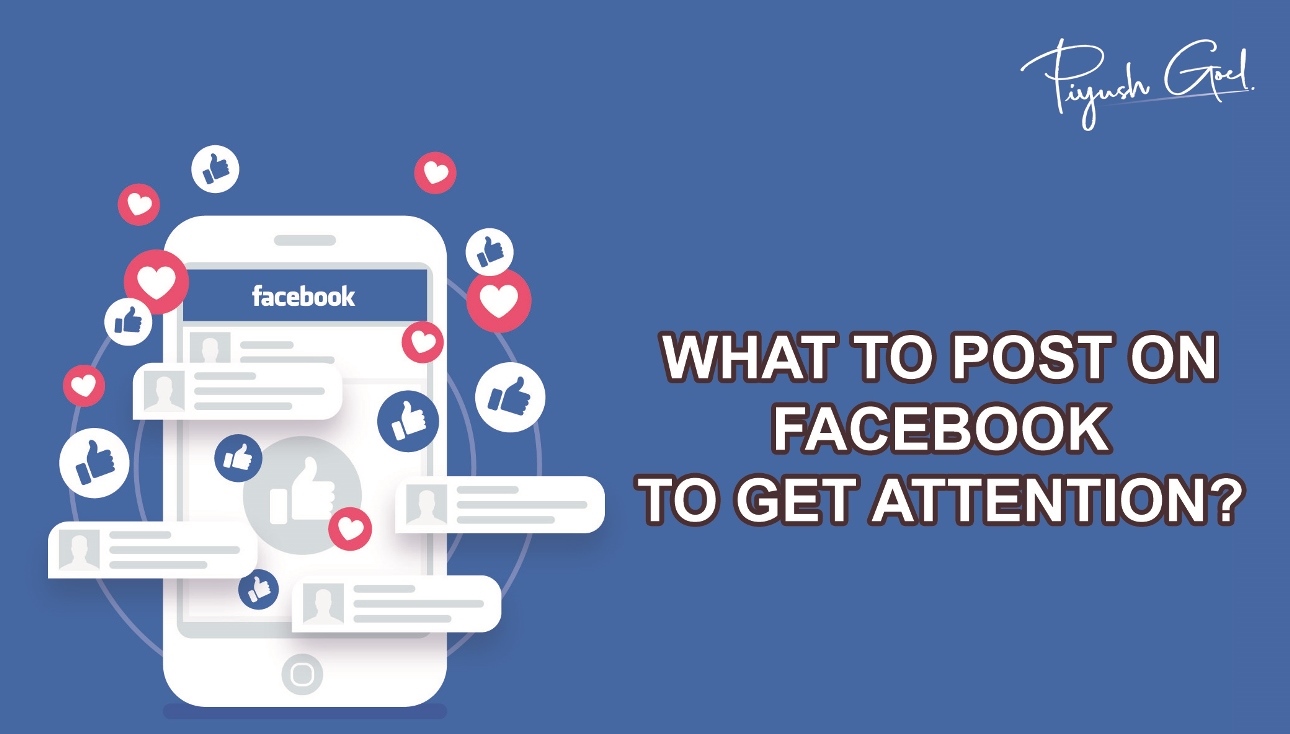 Are you feeling confused about what to post next on your Facebook page to get more views, shares and likes? Well there are a lot more who are confused like you!

In this article, I am going to share few tips to keep a track on the trends and the newsfeed. Facebook's algorithm updates make it difficult for a brand to get consistent visibility on the newsfeed. For this reason, many people shift to other Social Media platforms like Twitter, Instagram and Snapchat to get more vital response. I have a lot of experience that says that Facebook is a much more powerful tool that just needs a little study and research!

Here I am giving you the best tactics that can boost your brand on Facebook -
• Try Engaging the Audience with Videos
Facebook gets a lot of its views and shares from online video sites like YouTube. From my personal experience, I can say that the videos catch more attention and focus of the viewers.

Tip – Try making short videos that can be easily understood by the people watching it. Avoid posting linked videos. Post the Videos directly on Facebook.

• Pictures with quotations
People are following this trend a lot! Inspirational quotations and pictures that connect people emotionally are very well viewed as well as shared by people. This leads to more engagement and interaction on your Facebook page.

Tip - Keep a track on what's new on Facebook and plan your picture postings with quotations accordingly.

• Focus on key topics
On Facebook one must always lay stress on the important keywords that can help create a lot of buzz on Social Media. Try researching the keywords that were most searched by people in the last 6 months and create your posts accordingly.

Tip – Use the various tools that can help you in filtering your domain.

• Post frequently
The more frequently you will post on Facebook, the more you will reach the people.

Tip – Keep a hawk eye on the time that gets the maximum traffic and put your posts according to that.

• Post the topics that are trending
People on Facebook always look up for topics that are hot and are in news. So, always revolve your posts around the trending topics to get maximum views.

Tip - Always be updated and alert about whatever is happening or trending on Social Media platforms.

With the above simple tactics, you can easily make your visibility be seen and felt on Facebook.