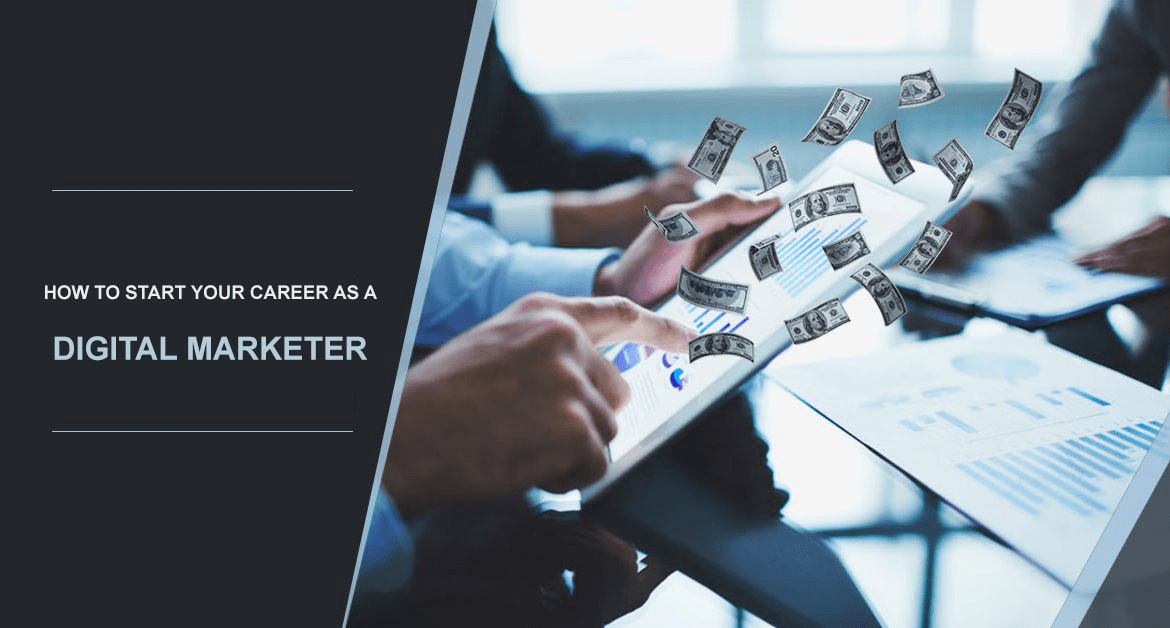 Do you remember advertisement jingles from the 90s? Surely you do and see how strong impact these jingles left on us that we still remember them with wordings like WASHING POWDER- NIRMA. (doodh si safedi Nirma se aayi) STOP!!! it's just an example that back then advertisements in television were so catchy. But if I say, can you tell me any advertisement jingle that you remember from the past few years? Probably no because most of us don't even see TV nowadays. As most of the population shifted to mobile phones. Now, most people see Netflix or online shows, web series, etc.

Change in consumer behaviour led companies to change their marketing from traditional to digital.

Today in my opinion digital marketing is a rewarding career choice. Anyone can learn it and at any age. Whether you are a working professional or a housewife, a student or a businessman, Digital marketing gives an equal opportunity to everyone to enhance their career.

Now I am going to tell you some easy steps that will help you in starting your career in digital marketing:

• Learn the basics
If you are a beginner then you need to understand the basics of digital marketing. What is it? How is it done? How will it help you? Digital marketing is a form of marketing that is done via digital platforms like Google, Facebook, YouTube, etc. Digital marketing is a vast topic as it covers many activities of promotion. Our specially designed courses are designed in a form that you will get training from basic to advanced level.

• Internship
After having theoretical knowledge, it is very important to gain practical exposure in the field of digital marketing. Every day when you work on new projects you will face a new problem and for every problem, there is a different solution. This experience will help you in polishing your skills. And the experience is the only thing that will increase your demand in the industry. How much experience you have will decide your income? So, during an internship, you get a chance to learn and work on different projects and work with experienced professionals.

• Always stay updated about the new trends
Digital marketing strategies keeps on changing all the time. Different projects need different types of strategies and tactics, so keep yourself updated about trends and always keep an eye on your competitors to see what kind of tactics they are using. While working with professionals, I always try to grab knowledge and learn from their experiences. Google algorithms change from time to time and always stay updated about that too. And always try to work on every angle digital marketing like social media, on-page SEO, off-page SEO and other things because it will help you in your mastery in digital marketing.

Digital marketing is a fast-paced and extremely beneficial career according to today's time. So, join us and start your digital career today.