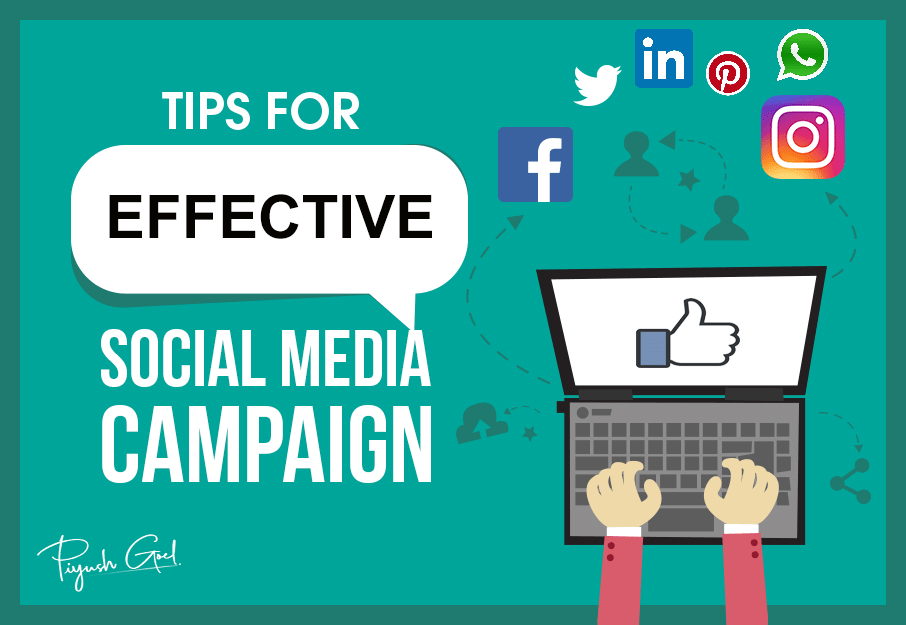 The social media campaign offers as many challenges as opportunities and possibilities. You can communicate with a wide range of audiences, much more efficiently and at a much lower cost. However, care needs to be taken to design the campaign in such a manner that it helps you achieve your business goals.

There are many things you need to keep in mind while designing and executing a social media campaign. Here are the most important ones.

• Know the Target Audience of Your Social Media Campaign
Know your audience! This is the gospel of advertising, and it's as true for social media as it has been for the conventional media. Just that it's easier for social media campaign designers to do it. You have access to profiles of the people that are watching your campaign, a privilege the conventional media could only dream of. Or maybe had it partially with half-baked data.

So, don't waste the opportunity. Apart from the usual profiling, targeting etc. you have to understand your audience's needs.

Even if you can't check the thousands of profiles of those who like your pages and posts, do some sampling. Read comments of those who respond to your posts. It's as important to listen to your customer as it is to speak to them. The communication has to be two way.

• Speak a Common Language
You need to know the slang your customer uses and then talk to them in their language. Notice the solutions they throw around in their comments and tailor your campaign accordingly. If you speak to them in their language, your message will get across much faster.

• Mark your Goal Clearly
Both the primary and secondary goals for your social media marketing campaign have to be clear before you start your campaign. Whether the objective is lead generation, increased brand awareness or direct sales, you need to know in advance the method to measure how successful the campaign turned out.

• Play by The Rules of the platform
Each of the social media platforms has its own rules. Any violation of those rules can not only lead to an aborted campaign but the termination of the entire business timeline.

On the other hand, if you know the rules well, it will help you run the campaign much more effectively with a broader reach and stronger impact.

• Support Your Social Media Campaign with Other Tools
As effective as social media campaigns are, they do need support to enhance their effect. Low-cost Facebook ads, LinkedIn ads and a well-synchronised email campaign can multiply the impact of your campaign.

This will also help your campaign to bring in more of new audience members. Multi-pronged campaigns also tend to have higher credibility and recall value.

• Take Audience Directly to a Landing Page
A campaign that takes the audience to your home page may confuse them as they may wonder where to go next. Your social media campaign must take them to a landing page for a specific action.

This will reassure the audience that they are in the correct place. Make it simpler for the visitors, and that will take the conversion rate higher.

• Follow Up on Your Social Media Campaign
Don't desert your page as soon as the campaign is over. You must go to it again to measure how successful the campaign was and for the learnings that you can incorporate in your next campaign.

Remember, in the social media world, learning is an ongoing process.