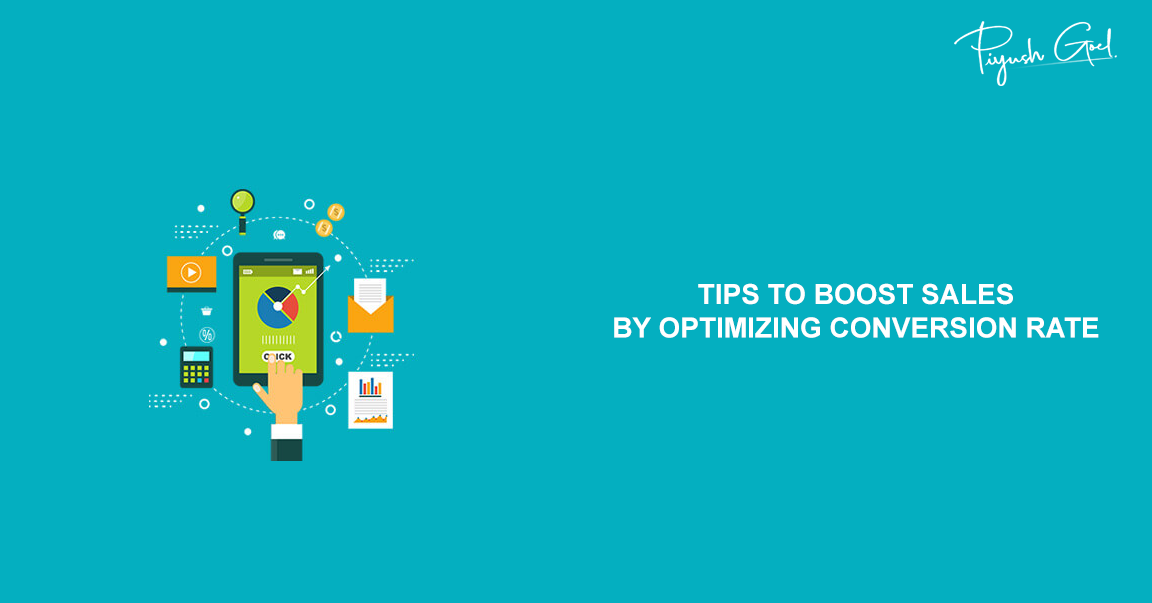 Getting traffic on the website is what one desires for their business. It is important for the traffic to convert into a lucrative sale, if a business fails to achieve this, then you must ensure to lock in efforts to achieve that.

Let us first understand, What a Good Conversion Rate stands for?
It is a difficult thing to answer since it is a very niche-specific industry that we deal with. Analysis suggests that a good conversion rate is the one that spans around 2% to 5%. However, there also happens to exist a small portion of advertisers that are enjoying a much higher conversion rate.

Here are some of the conversion rate optimization tips that would greatly help increase the sale of your business.

● Titles and Headlines grab attention
Headlines or title of the page is the first thing that grabs audience's attention. A headline must wrap the sales pitch in one bold sentence. To ensure that your heading is impactful and help you generate better leads, here are some common tips:
1. Direct Headlines
2. Question Headlines
3. Instructional headlines
4. Command Headlines
It is important to spend enough time on finalizing the headline since everything depends on the headline. Spare a few minutes and brainstorm with your team to find the right heading.

Here are some tips that will help you finalize the right heading:
1. Eight words title works the best. They are said to receive about a 21% higher Click-through rate than an average heading.
2. Headlines get a 20% higher click-through rate when they contain odd numbers.
3. Headline with a colon or hyphen is considered 9% better than usual headlines.

● Call To Actions
The landing page is intended and designed to acquire a better audience and more visibility for your page. Call to Action helps promote the page, and extends strategic information to help the audience in a particular manner.

● Button
These are a major and effective form of CTA. The landing pages in these cases have a button that says Buy Now. There can be other buttons also, for example, subscribe, know more, read more, etc. you can use appealing CTA texts to ensure the audience definitely click the link. You might also use different button colors, to make sure they stand out from the rest of the text.

● Pop-Ups
In this case, a form pops up within a few seconds of landing on the page. The intention is to sometimes acquire subscribers, promote a discount, spread social awareness, or in some cases engage the visitor.

● Page Load Speed
In this fast era, no one is patient enough to wait for results or pages to load. Everyone expects things to load at a blink of an eye, to simplify this, one can understand that faster website fetches you better conversion rate. You can easily test the speed of your website using some tools available online.

● Trusted Payment Systems
In case you have an e-commerce website, it is important that you also have a verified payment system. To improve conversion rate you must build that online trust amongst your audience available online. You must add trust symbols to your website which ensures that you believe in keeping the information of your audience safe and secure. If your audience can't trust you they won't buy from you.

● Optimized for Mobile interface
In today's world, it is the smartphone taking over the world. Optimizing your website for a mobile interface is hence top priority now. It is a common knowledge that nearly about 50% of the internet users are currently working and using mobile devices and tablets. This makes it a huge market for individuals. To convert your target audience into a revenue-generating base.

● Display Referrals and Testimonials
People wish to know the authenticity of the brand or the website, this is achieved through referrals and testimonials. People trust testimonials since real people post testimonials about their experience with the brand or the website. The stories of the customers highlight success stories that attract the target audience and turn them into revenue-generating customers.

● The content matters
Developing a good looking website is not enough, it is important that the content of your website is also of great quality. It is a major part of your website, your content defines your business. So, be sure to use quality content.

Conversion Rate Optimization is a process that has different aspects to it and uses different methods to effectively achieve it. If you wish for your website to work better and fetch you better results, then start focusing on the above mentioned from today!