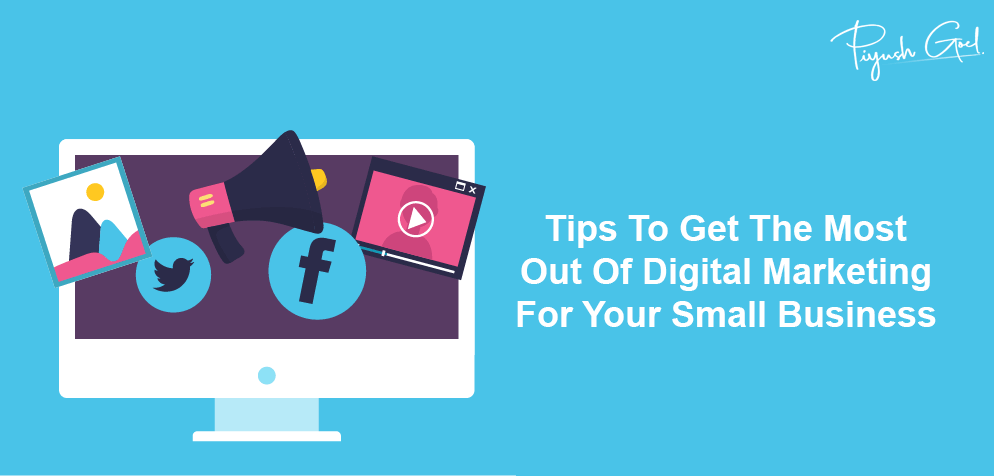 We all want to promote our businesses. Whether it is a well-established business or just a start-up, a good marketing strategy is a must in order to achieve our objectives. Digital marketing is a highly effective tactic to increase your business reputation and enhance sales. When it comes to small businesses, digital marketing can be highly effective to enhance its reach and hence the growth. So, let's reveal a few important tips to receive the best benefits from it.

● Produce Shareable Content
Although there are several tactics used to implement digital marketing services for business. But, good content is a crucial need to intensify our efforts and the results. So, make sure to create shareable content that can attract the audience easily.

● Focus on your website and app
As the name suggests, digital marketing targets users with digital devices such as computers and mobile phones. So, make sure the optimization works of your business websites and apps. Having good resources will allow you to have the desired benefits easily.

● Use proper targeting tactics
The major benefit of digital marketing is that you can target the users in any part of the world. But, make sure to use precise targeting techniques after doing good research work.

● Stay connected with your audience
Start connecting with a good number of audience on your social media platform. This audience will surely be productive. So, make sure to stay indulged with it and understand what they want from your business. Make sure to establish good communication bridges with your users.

● Use advertisement properly
Lots of advertisement networks are available on the internet. Make sure to choose a good Ad network and properly implement ads. Make sure to choose wisely from Google and Facebook Ads.

● Final Words
Digital marketing offers extensive results for small businesses when implemented properly. So, make sure to take all the advantages of it and make your business achieve its goal.